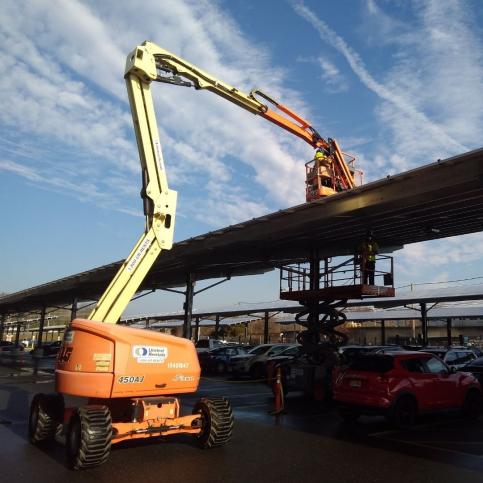 3 Types of Lifts Offered by Aerial Equipment Suppliers
May 19, 2022
3 Types of Lifts Offered by Aerial Equipment Suppliers
Utility supply is a basic need of modern civilization. Utilities like gas, electricity, and water rely heavily on utility supply infrastructure. Without a stable provision for utility supply, distribution of the same would be impossible.
The supply of utilities involves the installation of cables either underground or overhead. Contractor and engineers do their best to ensure a smooth supply of utilities hence they carry out the installation process with the help of proper planning, workforce, and various types of equipment.
Aerial equipment helps contractors install overhead cables, poles, and foundations. While there are many types of equipment available to carry out overhead cable pulling, lifts are considered one of the most important ones.
Three types of lifts
Boom Lift:
A boom lift is commonly used across various outdoor jobs like cable pulling and construction projects among others. A boom lift's key feature is its exceptional reach, both horizontally and vertically. However, it provides a smaller work platform. Majorly there are two types of boom lifts — telescopic boom lifts and articulating boom lifts.
Scissor Lift:
A scissor lift is another type of aerial equipment used during outdoor projects. Just like a boom lift, a scissor lift can reach considerable height as well. However, it is designed with more workspace and lifting capacity. A scissor lift can only be moved vertically.
Cherry Picker:
Also known as a bucket truck and aerial lift, a cherry picker is a wheeled vehicle with a hydraulic crane. Commonly utilized to reach tall trees, cherry pickers are also used to access utility lines. It is mostly used in maintenance work, warehouse installation and fruit farms.
At AMAC Equipment Limited, we specialize in aerial and underground cable installation. Contact today to speak to our experts and choose the best service and/or equipment for you. We promise 100% dedication and satisfaction to our clients.
No comments yet...
*** Your email address will not be published.