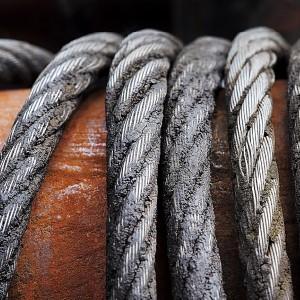 Your Guide to Using Cable Lubricant for Your Cable Pulling Application
October 03, 2018
Pulling cable is incredibly important to cable maintenance. When it comes to cable pulling, certain type of a lubricant is needed to get the job done. Luckily, the right cable lubricant will get this task done swiftly, efficiently, and without damaging your cables.
When you're in need of high quality cable lubricant for your cable pulling job, we at AMAC Equipment can supply you with what you need!
Steps to Using Cable Lubricant
Using the appropriate lubricant and application method reduces the friction a cable may encounter. However, the application of the lubricant should be integrated into the cable-pulling process. This can be done in three steps:
Plan for it: Identify the allowed tension per pull. You should also choose the type of cable lubricant to be used, how to apply it and how much of it to apply.
Measure the tension: You need to determine the amount of tension that the cables can be pulled. A simple wire-pulling tension gauge can be used. However, more companies are now using a high-end solution that involves the latest software which can be managed from an onsite laptop.
Keep control: Make sure you vary the cable-pulling force and the amount of lubrication fed to the cables. This will ensure cable tension stays within the proper limit.
3 Forms of Cable Lubricants
A cable lubricant typically comes in three forms – liquids, gels and waxes. They are also called "application methods" and have varying viscosity or thickness levels.
Liquids: Liquids are the most commonly used cable-pulling lubricant. It's ideally used in vertical feeds, like those used in underground work, or any project where its conducive to pour the lube from a jug.
Gels: Gels have a higher viscosity than liquid. It's great to use in high-pulling, slow-moving force loads, overhead loads and in jobs that demand minimal dripping.
Waxes: Similar to gels in terms of viscosity but are more stable in higher temperatures. Can be used in hot weather applications and jobs where less drips are preferred.
The proper cable lubricant will help cable-pulling jobs go a lot smoother. However, you have to invest some time in choosing the right lubricant and in planning how to integrate it with the cables. At AMAC Equipment, we offer a wide range of lubricants for all of your cable pulling jobs.
No comments yet...
*** Your email address will not be published.