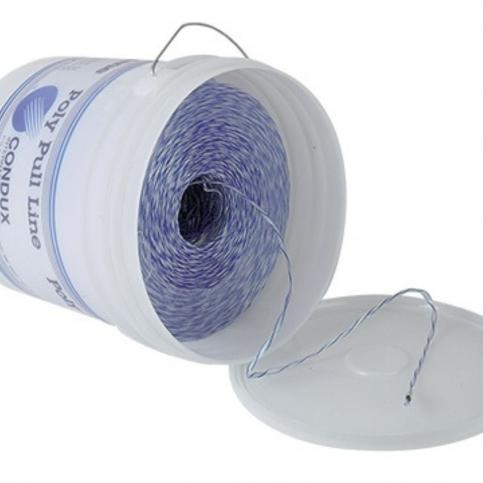 The Uses And Benefits Of Pull Tape
May 05, 2022
Cables are the backbone of the utility supply infrastructure. While pole lines are relied upon for overhead cable pulling, conduits are mainly used to ensure safety for underground cables. As the cables are buried inside the ground for long distances to ensure utility supply, it is important to protect them from getting damaged due to external pressure.

There is a wide range of tools and equipment that contractors use for setting up and maintaining cable infrastructure. In this blog, we discuss pull tape. Also known as mule tape, it is a common tool used by contractors for effectively pulling cables without damaging them.
Uses and benefits of mule tape
Contractors use mule tape for pulling cables beneath walls or underground. Made of polyester or yarn fibre, these tapes do a great job of preventing friction when the cable is pulled through a conduit.

The creation of friction is not an ideal situation for effective cable pulling. This is because friction can cause significant damage to not only the conduit but also the cable leading to a loss of time and money.

The polyester pulling tapes are flattened into a ribbon-like shape, helping the contractors pull cables through the conduit with relative ease. This tape is ideal for dispersing the pull load. Another significant benefit of using mule tapes is that they have to mark on them.

These markings are immensely helpful for contractors to keep track of how much cable has been already pulled and how much more is left to complete the cable pulling work.

Low stretch and high strength are what sets apart good quality pulling tapes from the rest. You can rely on AMAC Equipment Limited if you are looking to source high tensile mule tape that makes blowing the cables through conduits easy.

We also supply duct rodders at the best rates. Get in touch with us today to learn about our wide range of products.
No comments yet...
*** Your email address will not be published.