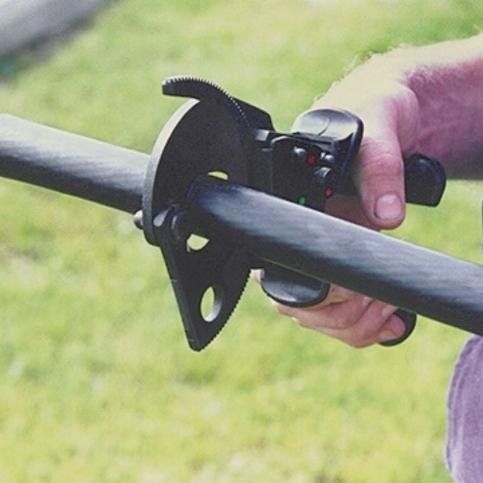 Selecting A Supplier With Cable Installation Tools Fit For Any Purpose
January 21, 2020
Cable installation tools are, to put it lightly, invaluable for cable and wiring installation companies.
The industry requires markedly accurate and precise cable installation tools that are sure to deliver exceptional results each and every time.
When it comes to the supplier's side of the story, it is important they inhabit certain qualities (outlined below). In doing so, not only do you ensure you're supporting a company that looks out for their clients' concerns and needs in a holistic manner, but you also develop a mutually beneficial relationship.
A Drive to Improve Products and Services
A cable installation tool manufacturer that places emphasis on the future isn't just out to make a sale. Instead, this is done in order to help clients by way of providing the best customer support possible; clients can then go on to maximise their use of the equipment and tools. Foresight like this brings to light opportunities for manufacturers to take note of clients' reported inefficiencies so that they may evaluate ways to improve their products and services for any future business.
Experience With Public and Private Installation Companies
Renowned cable installation manufacturers such as AMAC Equipment do not have direct control of the pool of clients available to work with; all cable and wiring installation projects are vital for infrastructure development. Dependable suppliers earn a reputation in the field by not causing delays and hassles, as much as is possible, for any public and/or private cable and wire installation project.
Respecting the Client's Time
Logistics are an important endeavour for any cable installation project. A single mishandled or delayed equipment delivery can throw an entire project off the rails. It is for this reason we at AMAC Equipment ensure our supply deliveries, demonstrations, and even on-site inventories are always there on time.
The Proof is in the Pudding
When you work with us at AMAC Equipment, you're looking at 50 years of experience manufacturing and providing tools and equipment for contractors, companies, organisations, and businesses alike that have cable and wiring installation projects at the core of their operations.
Unwarranted pride isn't how we operate at AMAC Equipment. Only through our consistent fulfilment of clients' needs have we been able to call ourselves home for countless industries across the GTA. If you have yet to find a reliable supplier, consider using our cable installation tools and equipment or, better yet, allow us to demonstrate the best of our equipment by scheduling our demo truck for on-site demonstration. Contact us to learn more!
No comments yet...
*** Your email address will not be published.