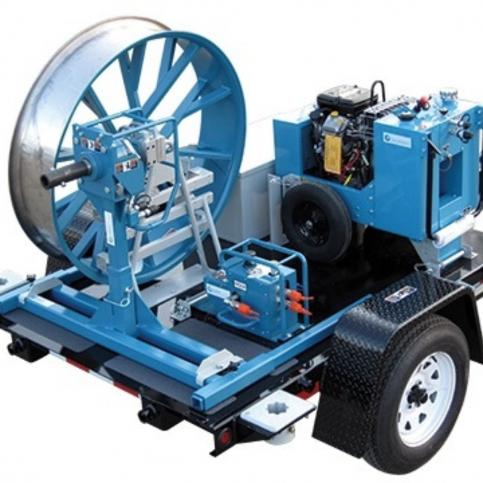 Importance Of Cable Pulling Trailers At Work Sites
September 15, 2022
Cable pulling trailers are an essential part of any work site. They allow for the safe and efficient transportation of cables and other equipment around the worksite. Without them, workers would have to manually pull cables and other equipment through the work site, which could lead to accidents and injuries. AMAC Equipment Ltd. is a leading supplier of utility supply tools, including aerial equipment and cable installation tools. In this blog, we list the importance of sourcing quality cable trailers from us.
Benefits of sourcing cable trailers from AMAC Equipment

Cable pulling trailers from AMAC Equipment is manufactured by dependable brands. The build quality of these trailers is excellent. We offer a wide range of trailers that are apt for pulling with ease different types of cables. Our cable trailers are outfitted with air compressors.


Our trailers are capable of pulling cables underground with a force of over 7500lbs. Cable trailers help to keep worksites organized. By transporting cables and other equipment from one location to another, they help to ensure that everything is where it needs to be. This can save time and money by reducing the need for workers to search for misplaced items.


Some of our cable trailers boast the following features:
Auto-leveling and stabilizing hardware
Capstans of different diameters
Built-in mounting system for secure travel
Remote control systems
Anti-twist ropes
Digital monitoring system


Overall, cable pulling trailers are a vital part of any work site. They help to keep workers safe and improve the efficiency of the work site. If your work site does not have a cable-pulling trailer, then you should consider investing in one. It could make a big difference in the way that your work site operates. You can rely on AMAC Equipment for sourcing a wide range of underground cable installation tools. Call us today to learn about our wide range of products.
No comments yet...
*** Your email address will not be published.