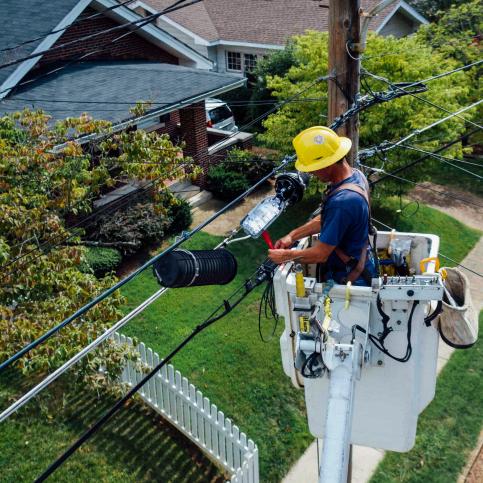 How to Safely Use Versatile Cable Cutters
November 04, 2020
If you have been working in the utility or electrical industry, then you are most likely knowledgeable or aware of hydraulic cutting tools. These hardworking cutting tools are widely used for cutting aluminum or copper power cables, support wires or guy wires, as well as the overhead conductors, mostly for transmission lines. In particular, a hydraulic cable cutter can be utilized both for small overhead conductors to huge underground power cables. It can also be used for other industrial applications that require quick and efficient cutting. Cable cutters come in various models such as battery hydraulic cutter, manual hydraulic cutter, or remote hydraulic head cutter.
Additionally, the tool heads attached to this specific cable cutter also vary, including guillotine head, scissor-type or ratchet-type head. Though cable cutters are particularly created to cut cables and wires, some types can be employed to cut reinforcing bars, making them very versatile.
No matter what type of material you are cutting with this tool, it is crucial that you always do it with precaution.
That being said, here are some useful safety measures to keep in mind when using the hydraulic cable cutter.
As mentioned, cable cutters are specially designed for the specific size and type of the material to be cut. It's important to use the right cutter for the job.

Always ensure that you wear all the necessary protective gear when using the cutting tool, including gloves and safety glasses to avoid any related injuries.

More importantly, always see to it that the cutter you are using is in good working condition and is not damaged or in need of repair.

If the hydraulic cable cutter you are using is frequently used every day, lubricating it adequately would be a good idea, especially the moving parts. Lubrication can help prevent potential friction damages.

Never forget to provide a warning to the people nearby the working site, particularly if there's a high possibility of flying metal pieces during the cutting operation.
If you're looking to invest in high-performance level tools that are safe and reliable, contact us as AMAC Equipment today and we can find the right ones for your business!
No comments yet...
*** Your email address will not be published.