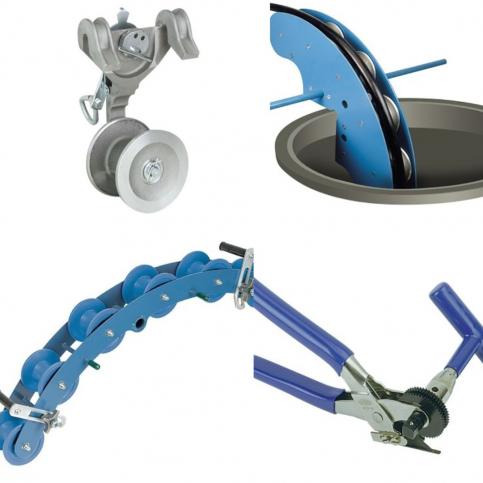 How To Make The Best Use Of Utility Supply Tools?
November 08, 2022
Utility tools are so important for contractors and workers. What makes utility supply infrastructure so essential is the fact that they are sacrosanct to distribute across cities basic necessities like water, electricity, gas, and heat. It's impossible to live without them! To set up and maintain the required infrastructure, contractors rely on a wide range of utility tools this blog post, we will explore how contractors can make the best use of utility supply tools


What are Utility Supply Tools?
There are a few key tools that a contractor will need to have in order to set up and maintain utility distribution infrastructure. AMAC Equipment Ltd. is a reputed brand that supplies top-notch tools and equipment to contractors. Following are some of the tools in our inventory.
-Cable-pulling equipment
-Aerial Equipment: Single roller cable blocks, pole mount cable blocks, overlash and economy blocks, set-up brackets, cable benders, etc.
-Pole line hardware: Crossover clamps, drop hardware, tangent dead-end guying hardware, etc.
-Underground equipment: Manhole equipment, duct rodders, cable pulling lubricants.
How to Make the Best Use of Utility Supply Tools?
There are a few key things to keep in mind when using utility tools:
-Choose the right tool for the job. There is a wide range of utility supply tools available on the market, so it's important to select the one that is best suited for the task at hand.
-Read the instructions carefully. Before using any tool, be sure to read and understand the manufacturer's instructions. This will help ensure safety and proper functioning. If you are unsure about how to use any of our utility tools, you can contact us and we will be more than happy to guide you.
-Maintain your tools. Utility tools can last for many years with proper care. Be sure to clean and oil them regularly to keep them in good condition. Ask our team for the best advice on how to maintain the tools and equipment in top-notch condition.

You can rely on us at AMAC Equipment Ltd. for all kinds of utility supply tools. Contact us today to learn about our wide range of tools and equipment.
No comments yet...
*** Your email address will not be published.