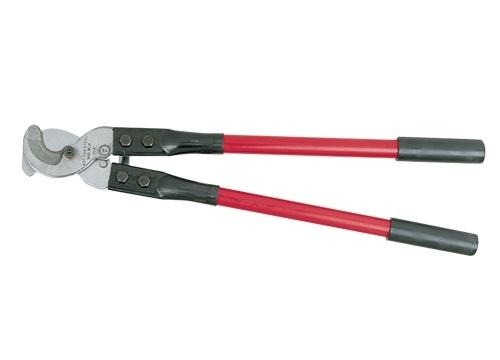 High Quality Hydraulic Cable Cutters Make the Difference
March 26, 2018
Cable cutters come in all sizes, shapes, and capabilities for different jobs, whether it involves aluminum, copper, television, or coaxial cables. Each manufacturer focuses on special design, versatility and strength.
No two pairs of cable cutters are alike and they are available in various categories. One excellent option is a hydraulic cable cutter, which is a specialized piece of equipment that can cut thick wires with relative ease. As the name suggests, this particular power cutter uses hydraulic pressure to work the blade. It can cut through thick cable wires when installing phone lines and other wire mesh cables.
A hydraulic cable cutter is primarily utilized for cutting copper or aluminum power cables, support wires or cables, as well as overhead conductors in distribution and transmission.
It is useful in other numerous industries and applications that require wire cutting. It is available in different models including manual hydraulic cutters, battery hydraulic cutters, or remote hydraulic head cutters. Cutting tool heads are also available in various styles such as scissor type, ratchet, and guillotine - either flip-top or latch head. Some cutters can also cut reinforcing bar and steel rods.
A high quality hydraulic cable cutter should be manufactured by a reputable equipment provider like AMAC Equipment. We have been manufacturing top notch equipment for the installations, both aerial and underground. All of our stock is made from top quality materials and designed with optimal functionality in mind.
Apart from providing excellent customer service and advice on equipment, our staff also offers technical expertise on proper maintenance and efficient use of the tools and equipment we manufacture. When you purchase a hydraulic cable cutter from AMAC Equipment, you receive a piece of equipment which is of the highest quality.
Visit or contact AMAC Equipment today to learn more about hydraulic cable cutters and our full line of cable installation equipment.
No comments yet...
*** Your email address will not be published.