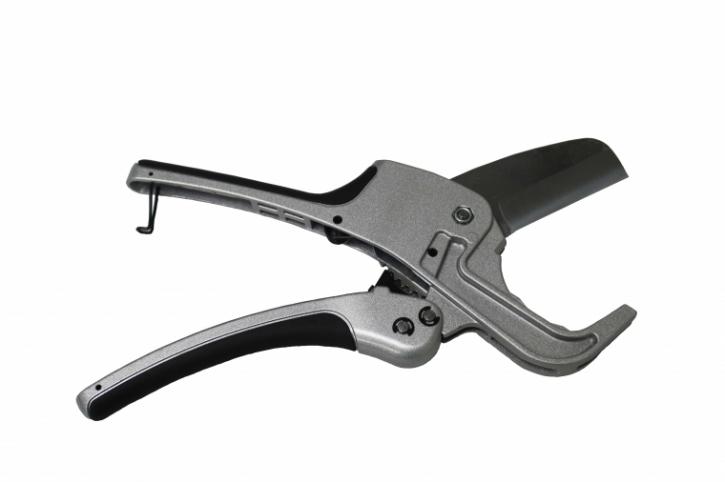 Essential Tools: Hydraulic Cable Cutter
September 04, 2018
With over 50 years of serious technical experience, we are proud to be leader in Ontario's industry, providing high quality gear for aerial and underground cable work. We take pride in offering only high quality equipment from reputable providers. We provide gear, equipment, parts and expert technical knowledge for any cable installation project. We offer a professional range of products which includes lubricants, cleaners, hand tools, and essential tools like the hydraulic cable cutter.
At AMAC, we can provide solutions and equipment for all applications that require cable work or wiring. A hydraulic cable cutter allows for easier, safer and faster installation or removal in any project.
A cable cutter is of utmost importance in cable installation. It is generally a portable device that is operated manually and employs hydraulic power to exert the necessary force to make clean and dependable cuts to on any type of wire.
Hydraulic cable cutters are multi-purpose, and can be found in many professional work sites:
Utility Cable Cutters – These are lightweight cable cutters of the shear type. This type of hydraulic cable cutter is useful for cutting copper and aluminum cable. However, it is not ideal for cutting steel or ACSR.
Telephone Cable Cutters – This shear-type cutter is lightweight. It is ideal for cutting copper pair telephone cable. Just like utility cable cutters, they are not suitable for cutting steel or ACSR.
Ratcheting Cable Cutters - This is useful for cutting aluminum and copper power cables, employing tempered blades designed to cut through most types cable using a ratcheting action. It is equipped with a release lever that allows for much easier operation.
At AMAC Equipment, we specialize in tools, equipment, and accessories for aerial and underground cable installation. We specialize in high quality products and services that have been tested to meet highest standard of durability and quality. Vital tools like the hydraulic cable cutter allows your crew to work in an efficient and safe manner, especially in time-sensitive situations.
No comments yet...
*** Your email address will not be published.