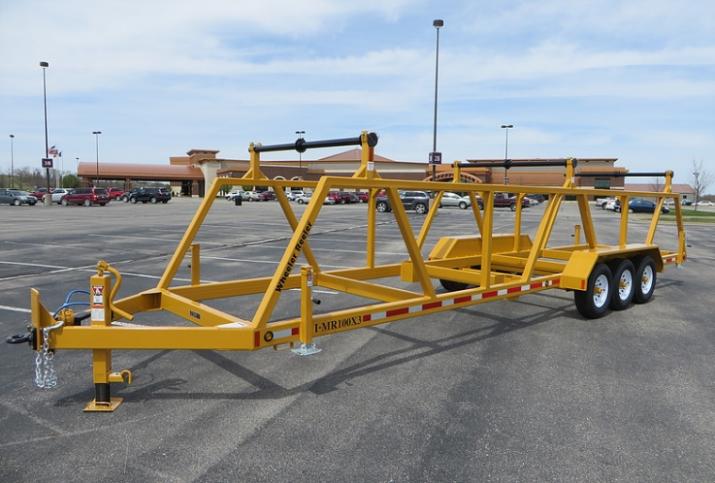 Cable Reel Trailer – What You Need to Know
February 13, 2018
A cable reel trailer is an important utility that is very useful when it comes to cable installation. It is a reliable truck accessory that boosts the productivity and efficiency of any installation. Reel trailers are built out of sturdy and durable frames designed to transport large quantities of cable.
Most of the reel trailers in use today are also designed with the capability to integrate with pulling trailers, trucks and accessories, allowing them to form a complete cable pulling and transport system.
Considered to be an excellent investment for utility and telecom companies, purchasing the right and suitable reel trailer is a crucial step to ensure profitability and efficiency. The optimal way of doing this is to be thorough and precise when comparing the units prior to purchase. I this way any enterprise can avoid overspending or purchasing the wrong unit.
For a precise and accurate comparison, make sure to avoid committing these mistakes:
●The spec factors in the wrong reel size - One of the most common mistakes is identifying the wrong reel size.
●Choosing the trailer which is designed for highway use - Most purchasers forget about the transport capabilities of reel trailers. You will not have complete information without considering the overall design and transport capabilities of the reel trailer.
●Incompatible center holes and reel bars – You should be aware of the sizes, reel holes and diameter of the reel bars. You can always rely on a technician at AMAC to avoid the use of incorrect values.
Failing to address these issues or purchasing without verifying the correct values of the reel trailer will definitely turn a good investment into an ongoing cost. When purchasing a reel trailer, the best thing to do is to make sure that every details is considered with the highest degree of precise and accuracy.
Have any questions about cable reel trailers? Come by or call AMAC Equipment today to speak with the experts!
a good trailer is just as important as a good supplier, amac is the best around
Posted by: Blake | March 22, 2018, 1:07 pm
thanks for the info,
Posted by: Jake | February 21, 2018, 10:28 am
*** Your email address will not be published.