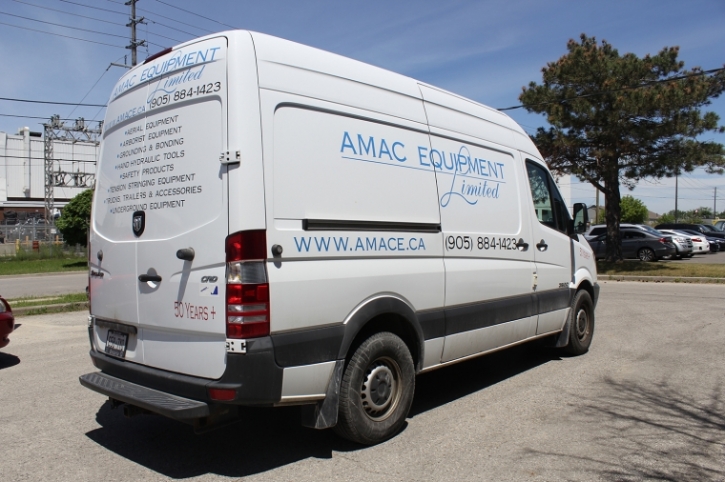 AMAC Equipment Attending the COMMTECH East and West Shows
March 16, 2017
Every year Canada's premier ICT (Information and Communications Technology) show gathers a multitude of vendors, distributors and industry associations from across all of the country.
AMAC Equipment Limited will be present at both COMMTECH East and COMMTECH West ICT Shows. We will be providing attendees with the chance to get to know our extensive range of products and services. Our advanced technology and equipment include the hydraulic cable cutter, the reel trailer and a lot more.
With over 50 years of knowledge and experience, AMAC Equipment specializes in aerial cable installation and underground cable installation products and services. The ICT show offers an exhibitor forum of 80+ vendors. Attendees come from all different sectors of the ICT industry, including cable and wireless service providers, sub- contractors, engineers and more. The variation of these attendees come from government, regulatory, municipal, utility and various related industries.
AMAC Equipment is excited to share our experience and be involved with such a great event that allows for a truly unique experience in the industry. Make sure to check us out at the ICT show:
April 4-5, 2017
Where Canada's ICT professionals network…
Mississauga Convention Centre
75 Derry Road West, Mississauga, ON
(15 minutes from Toronto's Pearson International Airport)
May 31-June 1, 2017
Where Canada's ICT professionals network…
Sheraton Airport Hotel, Richmond, BC
(10 Minutes from the Vancouver International Airport)
Image from: https://www.commtechshow.com
I'll be attending the ICT show at the end of the month. Looking forward to chatting with an AMAC representative!
Posted by: Fan W. | May 11, 2017, 12:00 pm
I spoke to a representative from AMAC. Very friendly and knew his stuff - I look forward to working with the company!
Posted by: Seraiah P. | May 11, 2017, 11:59 am
*** Your email address will not be published.