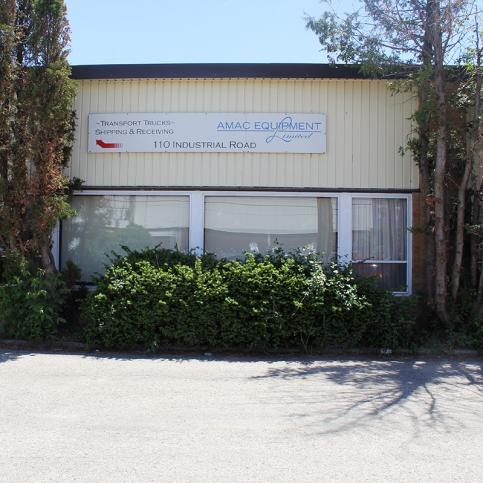 AMAC: Bringing Canadians the Best in Utility Supply Since 1963
July 19, 2019
Any utility supply company worth their salt knows that it is not just down to how many products you carry, but also the kind of service you can offer customers. Crucial to this is knowledge of and experience with your own products, so that we can assist customers with set up, operating procedures, and maintenance tips.
At AMAC Equipment, we pride ourselves on being a leading Canadian utility supply company that extends quality and excellence beyond our products. Our specialty is in utility supply for cable installation operations.
Here are some of the many products we offer:
Pole Line Hardware
Pole line hardware is pivotal to the success of overhead cable installation. From arresters to fibreglass crossarms, we offer different components with specific functions, offering versatility in our product line so that they are capable of supporting multiple cables and varying dimensions.
Cleaners, Degreasers and Lubricants
Cable lubricants, solvents, and cleaners work wonders to prolong and protect the life and integrity of cables. These tools can help cables withstand all the environmental factors that can affect their functionality once installed.
Aerial Equipment and Tools
Overhead cable installation can be very dangerous without the right equipment and tools. AMAC Equipment helps take away your worries by supplying only the very best in aerial equipment and tools. We also supply a slew of safety equipment including work tents and safety boots.
Underground Cable Installation Tools and Equipment
Underground cable installation may not seem as dangerous as overhead cable installation, but it certainly requires a lot of labour and skill. Thankfully, AMAC Equipment offers the most comprehensive tools and equipment when it comes to underground cable laying including duct rodders, pull tapes, conduit carriers, cable pulling grips, and cable pullers just to name a few.
Representatives of AMAC Equipment proudly showcased the company's utility supply capabilities at the recent 2019 CommTech West Trade Show in Calgary from May 28-30. We are proud to be a key supporter of the TELECOM/CATV industry in Canada.
Great info, thanks!
Posted by: Nancy | July 26, 2019, 4:14 pm
Great info, thanks!
Posted by: Nancy | July 26, 2019, 4:14 pm
*** Your email address will not be published.