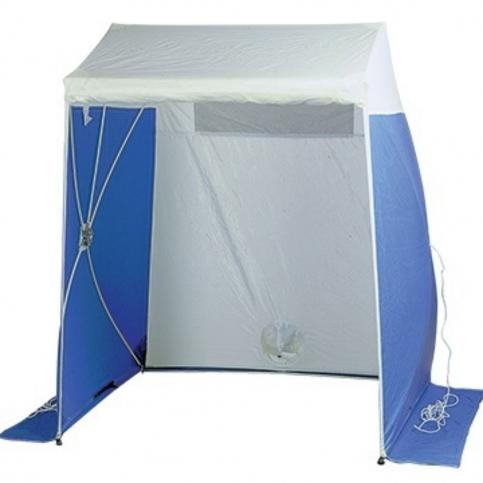 3 Great Qualities Of A Reliable Work Tent
September 21, 2021
When it comes to safety and efficiency, work tents should be a priority. They provide an ideal workspace for your team outdoors, so tasks are done on time, whatever the weather. They protect your valued tools and equipment as well. Hence, choosing the right work tent should be a priority.
Here are some easy-to-remember tips when looking for a reliable work tent.
Materials
Although outdoor tents are designed with durability in mind, not all work tents are equally made. When looking for a workspace you can rely on in the field, always choose the one made with high-quality materials. Like most outdoor tents, work tents could be made of nylon and polyester. Both of these materials produce similar results. They are water-resistant, durable, and don't fall prey to abrasions and tears. However, nylon is much lighter compared to polyester, making it a better choice if portability is important to you.
Frames
When it comes to frames, metal frames may seem like an obvious choice. While these frames are durable, they are heavy and not easy to set up. They are also prone to rust, making it bothersome for outdoor applications. Fibreglass or glass-reinforced plastic (GRP), on the other hand, is corrosion resistant and weather resistant. It is made of strands of glass bonded with resin. For this reason, it is flexible and lightweight, like plastic, yet durable due to its high tensile strength. So, it does not break easily under pressure.
Set-Up Time
Another factor to keep in mind is the time it takes to set up tents. While it's crucial to ensure they are securely anchored, no team wants to spend too much time on it. Hence, having tents that are lightweight, tough, and easy to install becomes a top priority, just like the top-of-the-line fibreglass and nylon tents offered by AMAC Equipment Limited, the leaders in offering quality safety gear for work sites.
At AMAC Equipment Limited, we take pride in our ability to pull underground and aerial cable installations of any complexity, other than offering excellent lubricants and work safety solutions. Contact us today to learn more about our wide range of products and services.
No comments yet...
*** Your email address will not be published.